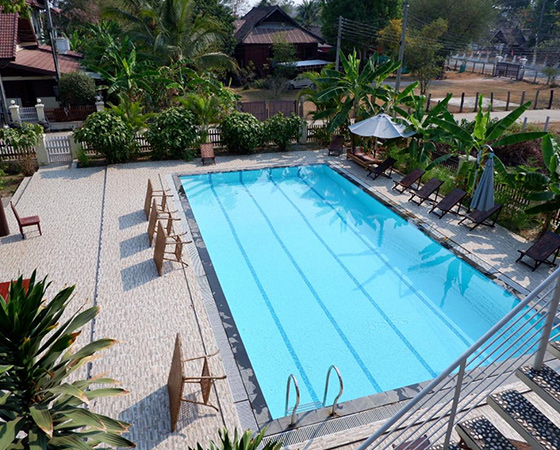 Laos Hotel Travel Agency
Become our Partner
Offer a dream accommodation to your travelers with our Hotels in the region of Champassak in Laos.
In 2013 by a Franco – Laotian couple, these hotels aim to be a « second home » for tourists and foreigners who want to visit Don Khong enjoying the peaceful and untouched nature of 4000 islands.
A true hub of southern Laos is also the capital of Champasak province (many hotels), founded in 1905 by the French. Pakse inevitably sees many passing travelers.
Without charm, except the old French houses, it serves as a starting point for great excursions are Wat Phu plateau Boloven and 4000 islands. Located along the Mekong River, she saw the recent construction of a bridge joining Thailand to facilitate trade with that country.
Pakse is an important trading hub, around the timber trade, coffee, tea and cardamom. The only tourist attractions of the city are based on the market Talat Dao Heug, the largest of Laos, where you can buy including coffee from Boloven plateau lands, and Wat Luang Temple, which has a religious school with of ornate pillars and beautiful frescoes depicting the various stages of the life of Buddha.
Related posts
Laos Hotels in the front of the Mekong River
Our rooms are luxurious and fully equipped. Our hotels are suitable for all types of visitors, both for couples and families.
We offer a choice of some types of rooms for your stay, standard, deluxe, superior… Each room has air conditioning and a private balcony to enjoy a peaceful day caressed by the wind from the south.